Remarqué dès ses excellents premiers EP, Daughter continue son parcours sans faute en dévoilant son nouvel album Not To Disappear, profondément sombre mais incroyablement beau.
On attendait depuis maintenant 3 ans le retour d'Elena Tonra, Igor Haefeli et Remi Aguilella. Donner un successeur à un premier disque aussi brillant qu'If You Leave paru en 2013 s'avérait, certes, difficile, mais il avait suffi du premier extrait dévoilé par le trio londonien pour nous rassurer et laisser espérer le meilleur pour ce nouvel opus.
Et on n'y trouve aucune déception. On ne changerait pas la moindre note, on n'enlèverait pas la moindre seconde de ce disque tant chaque son semble être une pièce cruciale d'un immense tableau transcendant par sa profondeur, sa sincérité et sa beauté.
Si le premier single présenté, Doing The Right Thing, est à coup sûr l'un des titres les plus bouleversants de cet opus, les 9 autres pistes ne sont pas en reste. Assurée par New Ways, l'ouverture du disque parvient à elle seule à nous faire plonger dans une atmosphère angoissante où les guitares électriques semblent signifier parfaitement tout le mal être que chante la voix cristalline d'Elena.
I'm trying to get out
Find a subtle way out
Not just cross myself out
Not to disappear
Not to disappear
Des refrains en guise de cris silencieux, hurlant tout bas une fragilité et une intensité qui nous transcendent en un seul morceau. Oh Daughter.
Impossible de compter le nombre de fois où Not To Disappear nous prend aux tripes : tant pour les appels à l'aide de Numbers, que pour les paroles bouleversantes de Doing The Right Thing, les envolées sonores de How, ou encore la solitude oppressante que dégage Alone / With You.
And when it's dark
I'll call out in the night for my mother
But she isn't coming back for me
Cause she's already gone
But you will not tell me that
Cause you know it hurts me everytime you say it
And you know you're doing the right thing
You must know you're doing the right thing
Conçu entre Londres et New-York, où le groupe a rejoint Nicolas Vernhes (Deerhunter, War on Drugs, Animal Collective), Not To Disappear a été pensé indépendamment des attentes qu'on pouvait avoir à son sujet. Comme Elena l'explique lors d'une très bonne interview livrée à The Line Of Best Fit, les morceaux résultent d'un relâchement général des membres du groupe : sans besoin aucun de plaire, avec une honnêteté qui aurait pu être déstabilisante (Everything felt free and liberating. Even if you find through writing that you're a terrible human being – like 'I am such a dick in this song' – it's a good thing. There's merit in that. It's way more honest.") et en acceptant entièrement les vérités qu'on découvre en se livrant, tant aux autres qu'à soi-même :
"But that's okay," she continues. "A lot of negativity I felt we had from our first album was like 'Oh, it's really sad'. Obviously the lyrics are hugely personal so when someone said they didn't like my writing, they were essentially saying they didn't like me and they didn't like my brain. I was anxious about the whole thing. This time, I don't care as much. There is something quite nice about that, even if just for my own sanity, like I don't need to feel embarrassed about my brain. This is what it does. This is what it thinks. I am openly fine with being a sad person."
Lorsqu'elle déclarait au sujet du premier album du groupe que "There's no happy shit on there. No one should ever really expect me to write anything upbeat", Elena ne mentait pas. Mais marchant dans les pas d'If You Leave, le jeune Not To Disappear donne à la tristesse son plus bel aspect.
I feel numb, make me better
I feel numb in this kingdom
Daughter sera le 30 janvier à la Gaieté Lyrique à Paris et le 10 février à l'Ancienne Belgique.
Photo : Sonny Malhotra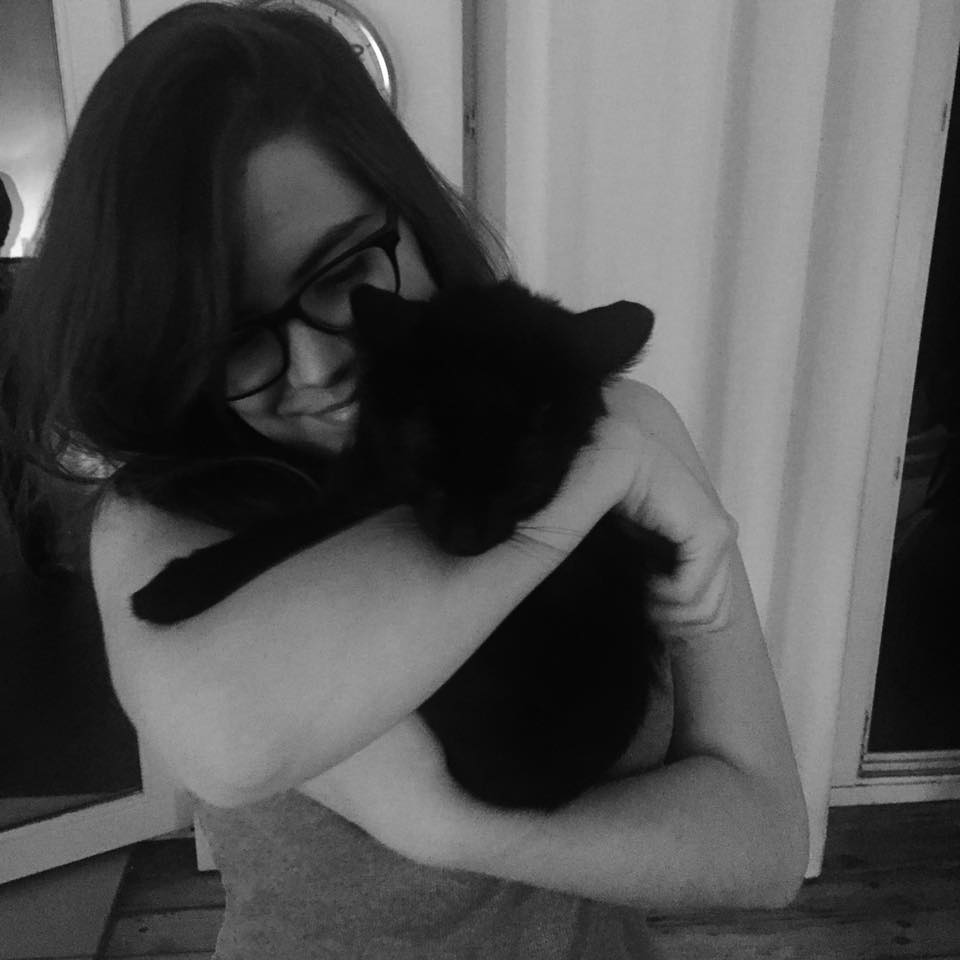 J'aime bien les disques et la phrase "ils sont allés au dancing". Je fais des podcasts (Cuistax, checke sur iTunes) et des pâtes aux lardons.