Dans Mosaïque, La Vague Parallèle explore les multiples aspects et facettes cachés de ses artistes favoris pour en dresser un portrait original, esquissé à petites touches. Aujourd'hui, on plonge dans l'univers de Bootchy Temple, quintet pop-rock psychédélique influencé par la scène « Paisley Underground », qui vient tout juste de sortir un quatrième disque intitulé In Consummated Bloom (Howlin Banana Records/Safe in the Rain Records).
Un morceau pour vous découvrir ?
Luc (Basse) : Once In A While
Martin (Chant, guitare) : Scarf Pin
Sam (Guitare, chant, claviers) : Boy's Fate
Un morceau que vous auriez aimé composer ?
Luc : Devendra Banhart - Sea Horse
Martin : Brian Eno - Dead Finks Don't Talk
Sam : Elliott Smith - In The Lost And Found (Honky Bach)
Un artiste avec lequel vous aimeriez collaborer ? 
Luc : Damon Albarn
Martin : Micachu
Sam : Ariel Pink
Un morceau qui vous a donné envie de faire de la musique ? 
Luc : AC/DC - Beating Around The Bush
Martin : Supergrass - Grace
Sam : Stray Cats - Stray Cat Strut
Un morceau qui a marqué votre adolescence ? 
Luc : Soulwax - E Talking
Martin : Brian Jonestown Massacre - Wasted
Sam : Babyshambles - Fuck Forever
Un morceau incontournable ?
Luc : Greg Ashley - Patterns of Days
Martin : Connan Mockasin - Forever Dolphin Love
Sam : Stereolab - Baby Lulu
Un morceau qui n'aura pas vieilli dans 50 ans ?
Luc : Cate Le Bon - Magnificent Gestures
Martin : David Bowie - Changes
Sam : Wilco - Impossible Germany
Un morceau qui vous rend heureux ? 
Luc : Gabriel Romero - La Subienda
Martin : Iggy Pop - Funtime
Sam : The Upsetters - Return of Django
Un morceau qui vous rend mélancolique ?
Luc : Elli & Jacno - Toujours Les Souvenirs
Martin : The Chills - Pink Frost
Sam : Kurt Vile - Peeping Tomboy
Un morceau à écouter sur une île déserte ?
Luc : Alain Bashung - Je fume pour oublier que tu bois (pour faire des tartes aux pommes)
Martin : Cate Le bon - Home to you
Sam : The Beach Boys - Good Vibrations
Un morceau à mettre en after de soirée ?
Luc : Beastie Boys - 5-Piece Chicken Dinner
Martin : Alain Bashung - Reviens va-t-en
Sam : Fool's Gold - Surprise Hotel
Un morceau à écouter juste avant de monter sur scène ?
Luc : Jean Constantin - Les Pantoufles
Martin : Television Personnalities - Beautiful Despair
Sam : Metallica - Enter Sandman
Un plaisir coupable ?
Luc : Il n'y a pas de plaisirs coupables... Jamelia - Superstar
Martin : Kate Bush - Wuthering Heights
Sam : Sans culpabilité aucune, Britney Spears - Baby One More Time
Un morceau coup de cœur récent ?
Luc : Her's - I'll Try
Martin : CCCP - Annarella
Sam : Cut Worms - Song of the Highest Tower
Un morceau spécial confinement ?
Luc : R. Stevie Moore - I Like To Stay Home
Martin : Anne Sylvestre - Les Gens Qui Doutent
Sam : Brigitte Fontaine - Le Beau Cancer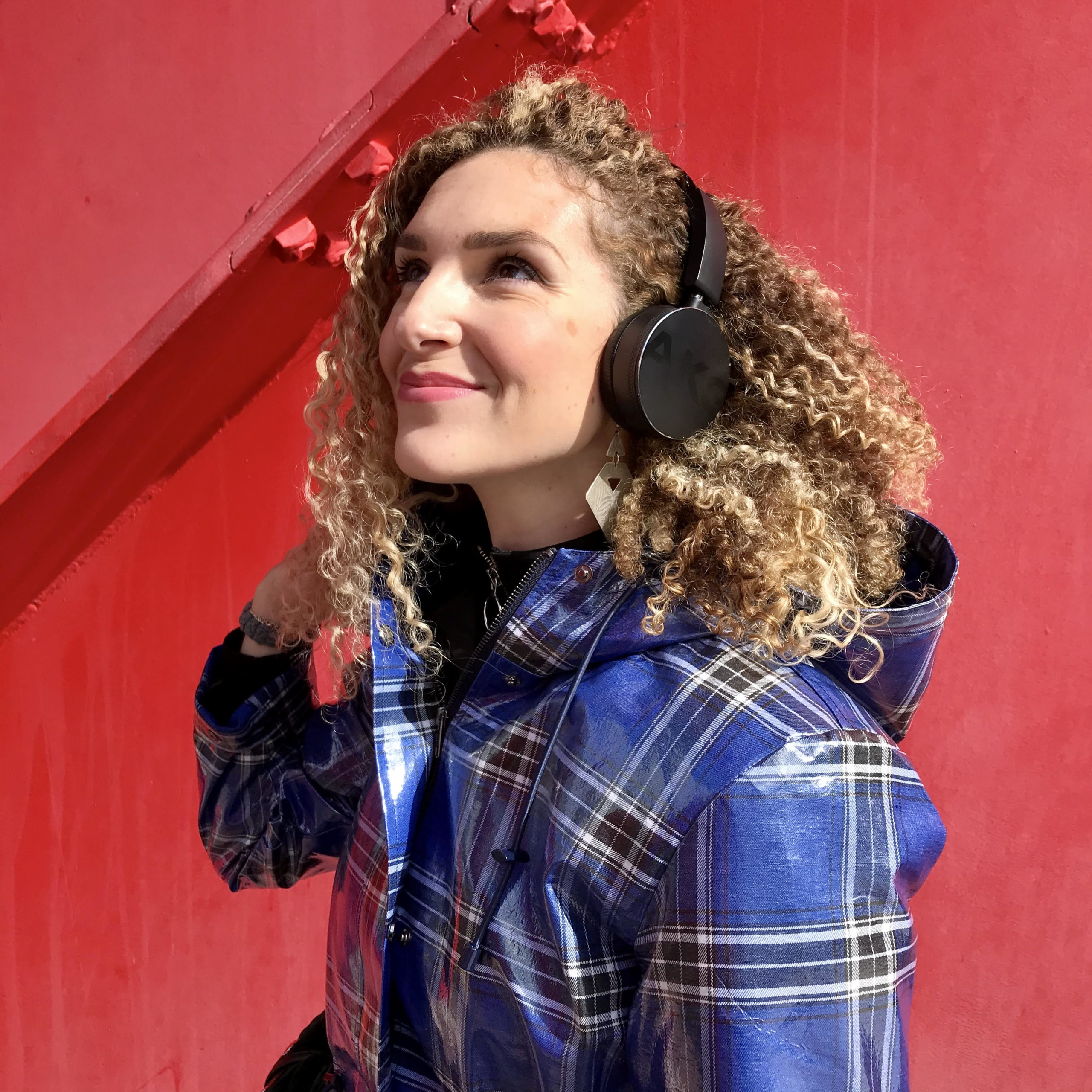 Mélomane en apesanteur.
#jamaissansmoncasque